On March 1st, 2012, we will be holding our 3rd annual "HotDog Dash".  Our goal is to have each student walk at least 3 miles around Brook Lake.
Earlier this year, an inspection determined that our playground was aging and outdated and was unsafe for the students who play there.
By supporting our event, we will be able to build a new playground that is both age appropriate and ADA accessible for our students.
Support our Platinum Sponsors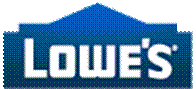 Please support our event students as they walk around Brook Lake, they will be raising money for a new playground like the one below.
2012 Event Committee
Joe Smith
Ben Winkleman
Sylvia Johnson
Cathy Wilson
Jennifer Stewart
Joe Weirs
Wade Deltree
Please click here if you would like to volunteer during the day of the event.
Support our event participants by clicking on "Donate Now" and entering their unique Pledge Code, or if you would like to donate to our event but don't have a pledge code, please use code 26_SamElementary.